Track will be open this Wednesday night the 22nd for practice. After practice I would ask if a few could help remove all the pipe to prepare for a layout change. I will be working on the new layout 27th thru the 31st to get it done by the 1st in case of rain on the Super Saturday race. Any one able to make it out that week to help is greatly appreicated.
FTR Is proud to annouce the openning of the "510 Raceway" in Foley, MN. Located just accross the street from Murphy Chevrolet. The building address is ; 216 Glen ST Foley, MN 56329.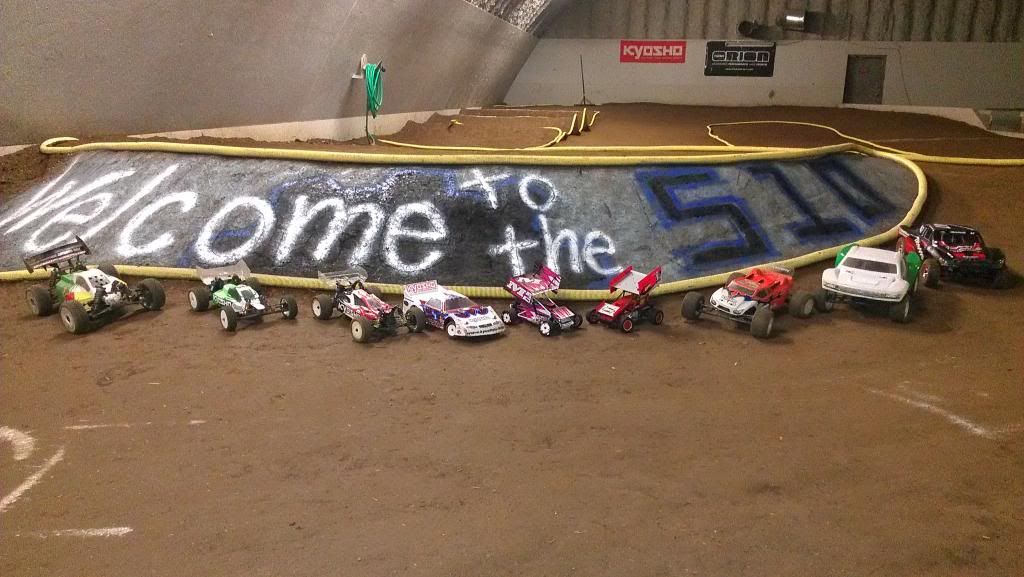 Schedule changes are being made on a week by week basis. This April looks to be super busy race month. The 510 will be open every Wednesday and select Friday night races.
4-12-13 open for races
4-13-13 closed for Moto Dome track build
4-14-13 closed for Moto Dome track build
4-17-13 open for Practice 5-9pm
4-19-13 thru 4-21-13 closed for MN off road race at Moto Dome
4-24-13 open for practice 5-9pm
4-26-13 thru 4-28-13 close for Turf vs Dirt race at MMR SW
5-1-13 open for practice 5-9pm
5-3-13 open for Friday night races
5-4-13 Closed for SSES race at Ricks Hobby Farm
5-8-13 Open for practice 5-9pm
Wednesday Practice is from 5:00 pm to 9:00 pm
Friday Night Classes;
Mod Buggy, Mod 4 Buggy, Mod Truck, Mod Short Course, Sportsman
My plan is to run Offroad races on Friday night with the track opening at 4:45pm or earlier depening on my work schedule and qualifing starting at 7:00 pm. This will be a fast paced program consisting of 2-5min quals scored rocket round with 5min lower mains with bump ups and 5 minute A-mains. Cost will be $10 per class straight up accross the board. Depending on entries I would say racing to be completed by 11:00 PM
The Full Throttle Speed Shop is now open and carries Team Associated, Kyosho, HPI, Traxxas, AKA Tires, JConcepts, Proline, Team Trinity, and more. Also kits and parts are available.